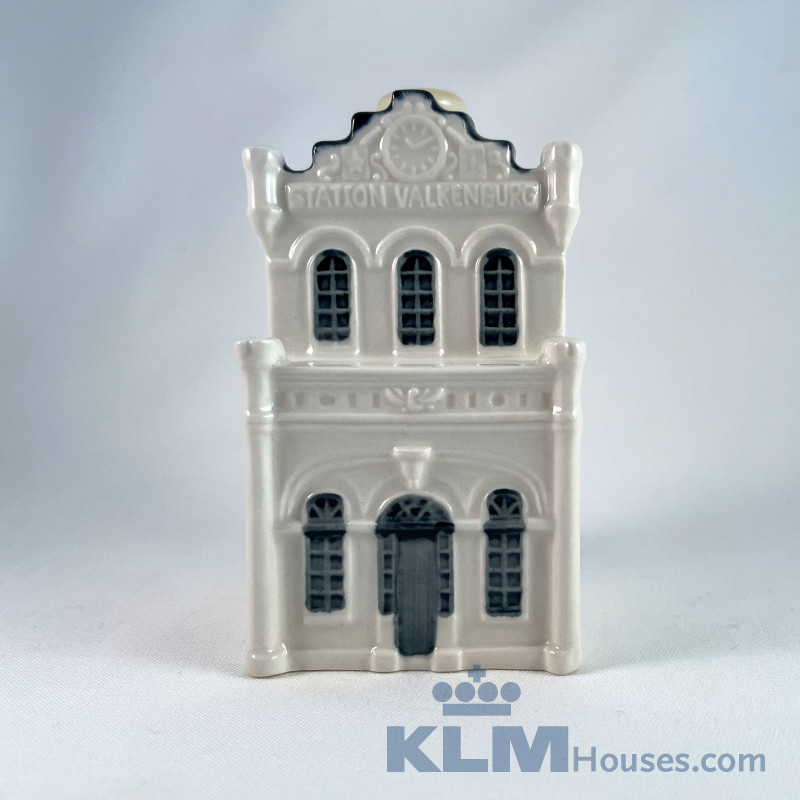  
KLM Miniature 104
No tax
Shipped within 5 working days
Valkenburg railway station, this is the platform view of the building as seen from the train.

Secured order and payment

All parcels sent within 5 days and insured

In-store exchange
KLM Miniature #104
Stationstraat 10, Valkenburg
Sation Valkenburg
Valkenburg railway station is the oldest existing station building in the Netherlands. This particular station played a pioneer role as part of one of the first railway lines in the Netherlands: the line between Aachen and Maastricht. The railwav line and station were built in 1853 to transport coal in the region and the station promoted the development of tourism in the city. This was partly because the station's panoramic view of Valkenburg and its magnificent architecture became a tourist attraction in its own right.
The neo-Gothic stvle was maintained in later modifications, giving the station an exceptional appearance and earning it the nickname 'the railway palace'. The station's architecture was chosen to blend in with its surroundings; the stvle matches the medieval character of themunicipality, such as the fortress and numerous castles that dot the Limburg hills. The building was partially constructed with locallv- sourced stones. Two people are named in the literature as the designers of Valkenburg station: Jac. Enschedé and J.A. Kool. Valkenburg railwav station is an important example in architectural history of the uncommon neo-Gothic style in the Netherlands.
The Valkenburg station building is unfortunately no longer in use, but the platform still serves as a station stop. As the oldest existing station, this special station plavs a n important role in the history and survival of railways in the Netherlands.
Customers who bought this product also bought: