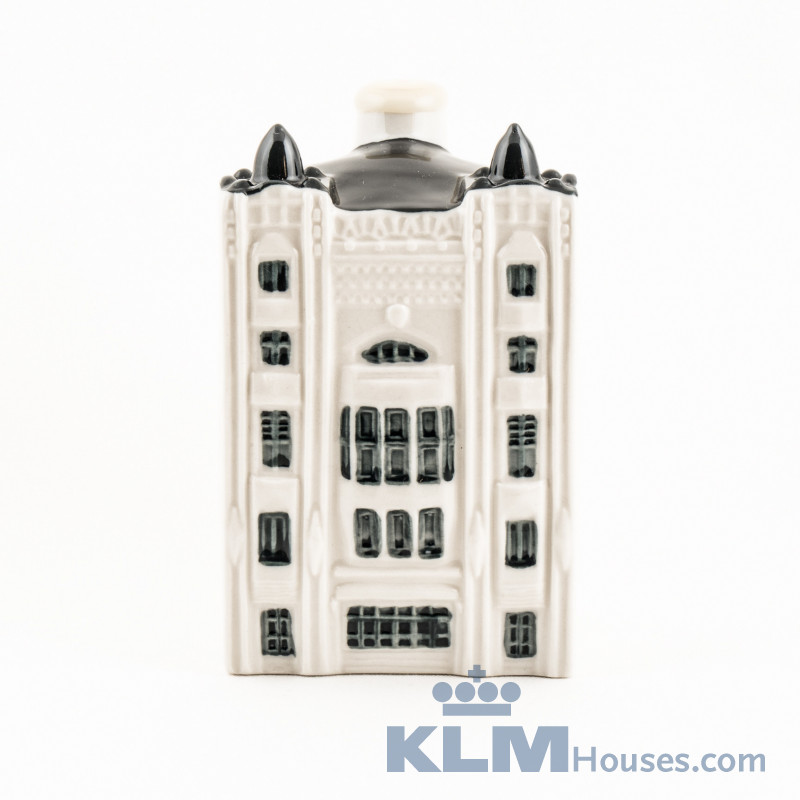  
KLM Miniature 102
Miniature #102 - Theatre Tuschinski Amsterdam
Reguliersbreestraat 26-34, Amsterdam, The Netherlands

Secured order and payment

All parcels sent insured

In-store exchange
Theatre Tuschinski Amsterdam
The most beautiful cinema of the world - as declared by the reputable international Time Out Magazine - Theatre Tuschinski is celebrating its 100th birthday. The theater is located in the heart of Amsterdam, build and designed by Abraham Tuschinski, an oasis of luxury and pleasure. Accessible to everyone.
Pathé Tuschinski is one of the oldest original theatres in the world that is mostly still intact. It feels like walking into history by entering Tuschinski. The cinema was designed by architect Hijman Louis de Jong in different styles: Art Deco, Jugendstil and Amsterdamse School and was opened by Abraham Tuschinski in 1921. The entrance reveals a beautiful fover where all details are still in place. The theater further contains numerous hidden corners and beautiful details, to be found in the decoration, toilets and corridors.
A century later, Tuschinski is still this iconic beautiful theatre. The grandeur and heritage of this iconic theatre is kept in place by Pathé who put great effort in renovating the theatre and ensuring the grandeur and atmosphere in all rooms.
The former Screen 2 - which burnt down in the Second World War - has been recently renovated and the wall paintings based on the original wall paintings have been brought back. And last but not least, the exclusive cocktail bar "Bar Abraham" has been built which serves cocktails based on famous films. Its heritage is felt among the whole theater. However, the technology is state-of-the-art which means that visitors can enjoy the highest quality movie experience while enjoying the grandeur of the theater.
Tuschinski is an icon in the Dutch and international movie scene. It has hosted premieres of the largest Dutch and international films and many international (movie) stars have visited Tuschinski, such as Richard Gere, Tom Cruise, Madonna and Marlene Dietrich.
-----
The 102nd KLM miniature house is a replica of the Tuschinski theatre.
To celebrate KLM's 102 birthday birthday, they release a new house on 7 October each year.
In 2021 they created a miniature of the iconic Tuschinski cinema in Amsterdam. The Tuschinski theatre building, which is a combination of Amsterdamse School, Art Deco and Jugendstil, was founded during the Roaring Twenties and is celebrating its 100th birthday this year. And there's even more to celebrate: in 2020, Time Out magazine declared the Tuschinksi to be the most beautiful cinema in the world!
Customers who bought this product also bought: