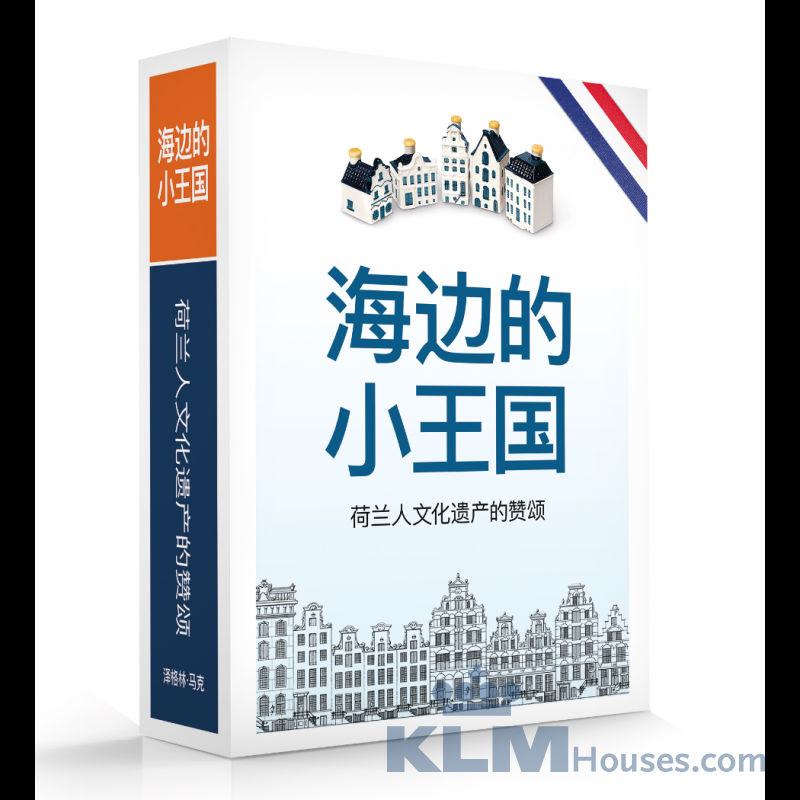  
Book 'Little Kingdom by the Sea' 1-100 (Chinese)
No tax
Shipped within 5 working days
Little Kingdom By The Sea. Miniatures 1 till 100, A tribute to dutch Heritage (Chinese)

Secured order and payment

All parcels sent insured

In-store exchange
This is the book with miniature 1 till 100 (Chinese)
Pocket-size book 'Little Kingdom by the Sea, a Tribute to Dutch Cultural Heritage' is a highly original, entertaining tourist guide revealing the amazing secrets and wonderful stories behind each Delft Blue KLM house, and the locations of the original 100 historic buildings which modelled for the iconic miniature collection.
'Little Kingdom by the Sea' offers an exclusive peak into the lives and homes of bold Dutch adventurers, inspiring pioneers, outstanding entrepreneurs and other fascinating Dutch people who made their mark on (world) history. They pushed the boundaries of a country limited in size but great in aspiration and achievement.
As a tribute, KLM Royal Dutch Airlines curated a collection of 100 Delft Blue miniatures of their heritage houses, including iconic buildings of national significance. The amazing stories of the illustrious residents hidden behind the façade of each house engage audiences worldwide to this day.
'Little Kingdom by the Sea' isn't just a history book but also a cult book, a must-read for architecture and art buffs, collectors of Delft Blue KLM Houses and a quirky travel guide to 30 cities across The Netherlands with places to visit, stay, eat and drink. Included are maps of the country (to locate all 100 KLM houses) and Amsterdam.
'Little Kingdom by the Sea' also contains folding maps of The Netherlands and the city of Amsterdam with the location of all 100 KLM houses and 11 collector's items issued by KLM.
Customers who bought this product also bought: